Seasonal Fashion
As a city predominately gauged by tourism, Ely is home to many many more individuals during the summer than it is year round. In fact, compared to the annual population (which is around 3,500 people), the population of Ely nearly triples during the summer months. That's a lot more bodies and a lot more business! Yet, what always seems to fascinate me about our tourist summer invasion is the fashion trends and clothing that all of the seasonal individuals sport. This town is a base for the BWCA, so it is no surprise that many of the tourists who stay here are dressed to go into the woods. However, some trends are unmistakably "out of town fashion," and you can always point out the individuals who sport these looks as tourists. What are these tell-tale fashion trends?
They include, but are never limited to:
Fanny packs- you remember those mini bags you wear around your waist?  So popular and I would imagine rather handy when traveling the woods
.
Partially enclosed sandals with socks- I am not entirely sure why this trend is so common…as I would imagine that it leaves a horrible ankle-tanline.  Yet, it never fails that I see hundreds of people where socks with sandals up here every year.
"I Love Ely" or "BWCA" t-shirts- Most locals don't own one of these, simply because we are here year round and don't need to remind other local residents that we love the town we live in.  However, for those who come up on vacation, it makes sense that they would want to commemorate their visit. 😉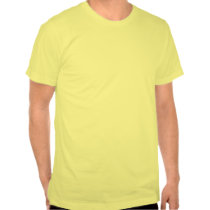 Hemp or straw wide-brimmed hats- I'm amazed at how popular this type of headwear is around here.  People enjoy wearing these large hats made of natural materials….to protect them from the sun I would imagine….but beyond that I have no idea.
Bandannas- These are the most "emerging" trend of Ely right now.  Everyone that goes into the BWCA or simply is hanging out in town ties brightly colored Ely or BWCA bandannas around their heads.  Again, commemorative and sun protector.
**Images via Google
What trend will be coming next?  Your guess is as good as mine!  I will let you know when I discover it!